Reach Services
Latest news from Reach Services
Money Matters Classes are OPEN for Registration
This is a FREE basic money education course presented by Reach Services in partnership with Regions Bank, the Purdue Extension Office, and funded by the United Way of the Wabash Valley.
​
We have 6-week, 3-week, and 3-day courses. These classes come with rewards for your participation, and are designed to give real options for managing your money.
​
Note: each class is limited to 10 people, but classes are available all year long.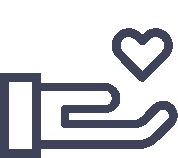 Help us continue to extend our Reach throughout the greater Wabash Valley. See how you can help.
Upcoming Events
Thu, Nov 11

Reach Services

This will be our 8th annual Operation Vanguard. Last year your generosity aided over 200 Homeless Veterans and their families; as well as aiding over 150 at risk Veterans in need.