Reach Services
The Riley Lions Club is hosting a Second Chance Prom with proceeds going to Reach Veterans Services and Loyal Veterans Battalion.
Feb 12, 6:30 PM – 10:30 PM
The Main Event,
10001 E Margaret Dr, Terre Haute, IN 47803, USA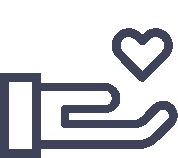 Help us continue to extend our Reach throughout the greater Wabash Valley. See how you can help.