Reach Services
Latest news from Reach Services
Money Matters Classes are OPEN for Registration
This is a FREE basic money education course presented by Reach Services in partnership with Regions Bank, the Purdue Extension Office, and funded by the United Way of the Wabash Valley.
​
Each course consists of 6 classes that are 2 hours long. These classes come with rewards for your participation, and are designed to give real options for managing your money.
​
Note: each class is limited to 10 people, but classes are available all year long.
Reach Services is OPEN during the COVID-19 outbreak! We are taking all necessary precautions and CDC recommendations to ensure our consumers and staff are safe. Due to this, we are working by APPOINTMENT ONLY. Please call our office at 812.232.6305 to schedule an appointment with a Reach staff member for any and all questions.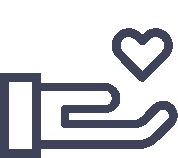 Help us continue to extend our Reach throughout the greater Wabash Valley. See how you can help.